Rich TVX News Networks' Music Dominance – Amazing Interview with Mike Stock – Stock Aitken Waterman
NEW YORK (Information-Wars.com) – In his legendary interview with the Rich TVX News Network, music producer Mike Stock had answered one key question about Stock Aitken Waterman, in an unusually cryptic way. Stock Aitken Waterman (abbreviated as SAW) are an English songwriting and record production trio consisting of Mike Stock, Matt Aitken, and Pete Waterman. The trio had great success from the mid-1980s through the early 1990s. SAW is considered one of the most successful songwriting and producing partnerships of all time, scoring more than 100 UK top 40 hits, selling 40 million records and earning an estimated £60 million (about $104 million). SAW started producing underground club hits, but earned worldwide success with a mix of hi-NRG-influenced sound, romantic Motown lyrics and Italo disco melodies. During 1984–1989, their musical style was labelled Eurobeat. They also put swing shuffle elements into their songs. For the past 39 years, the most well known songs in the world have been written by Mike Stock, the most successful record producer and songwriter in music history. As one third of the legendary Stock Aitken Waterman production and writing team, he has been responsible for over a hundred Top 40 records including 13 number one hits. Stock Aitken Waterman revolutionised and changed the music industry forever when they started producing hit after hit together. Mike Stock has worked with artists as diverse as Donna Summer, Cliff Richard, Kylie Minogue, Rick Astley, Jason Donovan, Paul McCartney, Bananarama, Shayne Ward, and The Fizz (formerly Bucks Fizz). Dead Or Alive's iconic You Spin Me Round (Like A Record) was his first number one. He defined the music scene with some of the most famous songs ever written: Kylie Minogue's I Should Be So Lucky and Rick Astley's Never Gonna Give You Up. Mike Stock´s is one of the most amazing music careers of the twentieth century, a career that is also somehow woven with events in world history: Stock Aitken Waterman produced Ferry Aid – Let It Be in aid of the victims involved in the Zeebrugge Ferry disaster: Ferry Cross the Mersey, recorded to raise funds for the victims and their families of the Hillsborough Disaster in 1989; Band Aid II, the second version of "Do They Know It's Christmas"? to raise funds for anti-famine efforts in Ethiopia. Mike Stock memorably spoke out in the past about his concerns that the music industry was becoming too sexualised, saying: "Pop music in this country is almost completely dominated by American acts who have taken sexualised imagery, dance moves and lyrical content way beyond the limits of decency." He added: "As far as music is concerned, it has been a slow but unmistakable descent into pornography." The "music world´s most controversial trio"! From "Plastic" to "Genius" – there can be no greater span when it comes to evaluating the Stock Aitken Waterman songs, their huge success, the PWL label was the most successful independent record company in British chart history, was clearly a concern for the global major record companies at that time. Though all three were credited as producers and writers on Stock Aitken Waterman records, in reality it was Mike Stock who wrote all the songs, we find out years later. Our aim for this Interview was to get to know Mike Stock better-his values-his thoughts, and his motivations. We wanted to find out who this man really is beyond all clichés and simplications of the infamous British tabloid press. During the trio's active years, Stock Aitken Waterman was dismissed for simply fabricating pop music hits. The press focused on how much money Stock Aitken Waterman were making, instead of on the music and all the hard work behind it.
How did Mike Stock become "the most successful producer and songwriter"?
How did he and Matt Aitken, Pete Waterman seem to appear out of nowhere and go on to dominate the global music industry, as there is no place on this planet where you can not hear one of his songs on the radio today?
What were the crucial decisions and milestones in his unlikely music career?
What were his greatest successes and his worst defeats as writer?
What drives him on? What can be learned from his musical skills?
Read the full interview here.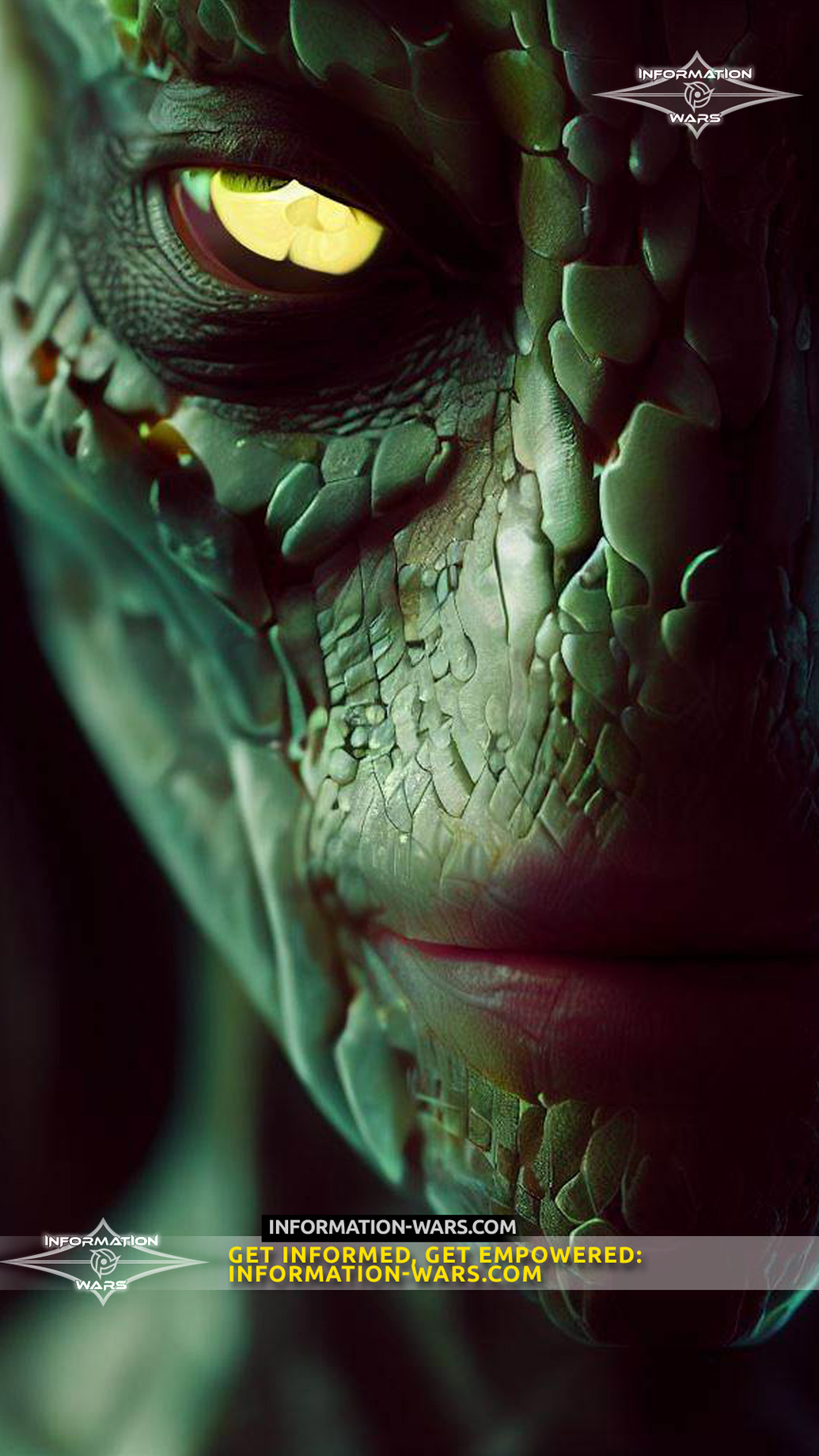 Unleashing Reptilian Secrets: Information Wars, the Ultimate 21st Century News Source!
Follow on Telegram