The Ever Widening Shameful Mercedes-Benz Scandal: The Case Herbert Heinz Horst Leiduck & IRC
NEW YORK (Information-Wars.com) – Once the Rich TVX News Network broke the Daimler scandal wide open, this ever widening shameful Daimler scandal seems to have no end. German businessman Herbert Heinz Horst Leiduck was spending four years in prison even though he was innocent. He was imprisoned because a large German corporation perverted the course of justice by corrupt means, and despite being a wealthy man, Herbert Heinz Horst Leiduck lost everything and died in abject poverty. A whole family was destroyed by these events, according to the leaked SEC documents* filed by the Daimler whistleblower against Daimler AG, (which changed its name to Mercedes-Benz Group AG this year). Herbert Heinz Horst Leiduck's story is uniquely tragic in its own devastating way, but corporate scandals, depicted by mainstream news always casts one abhorrent deviant corporate predator who for many decades exploits both his authority and reputation to get away with chronically abusing his business partners before ultimately being exposed and spending the rest of his life behind bars. The Daimler whistleblower disclosure could have major ramifications for the Mercedes-Benz Group AG. Ola Källenius is a Swedish business executive. He is the chairman of the board of management of Mercedes-Benz Group. Ola Källenius surrounds himself with executives who are attuned to his style of management. Dr. Bernd Pischetsrieder is a Chairman-Supervisory Board at Mercedes-Benz Group AG. What do they know about the case Herbert Heinz Horst Leiduck and IRS? Of course, neither Ola Källenius nor Dr. Bernd Pischetsrieder had anything to do directly with the allegations, that was long before their time at the Mercedes-Benz Group. It was carried out by the previous arrogant and stubborn management of the Daimler AG.
Daimler AG Vs Herbert Heinz Horst Leiduck & IRC
The Daimler whistleblower tells the story of criminal actions of the former Daimler AG managerial class, and his battle to bring to light the case of Herbert Heinz Horst Leiduck and IRS. All details of the highly criminal activities of the Daimler AG remained hidden from the public, until the Daimler whistleblower came forward. He went to the United States Securities and Exchange Commission (SEC), and then became a witness of the United States government. According to TCR Section D-8: Facts Pertaining to Alleged Violation SEC document, in 1994, Daimler improperly obtained an injunction against one of the defendants in the Hong Kong Litigation, IRC, as well as Mr. Herbert Heinz Horst Leiduck, who was the other defendant, based on false statements. Mr. Herbert Heinz Horst Leiduck was the majority holder, with 99.998% of the issued shares, of IRC. IRC and Mr. Herbert Heinz Horst Leiduck did not learn of this impropriety until many years later, but when they did so, they sought damages for the improperly obtained Injunction. Mr. Herbert Heinz Horst Leiduck sought the lost value of his shares in IRC as a result of being prevented from disposing or selling the shares as a result of the Injunction, and IRC sought loss of business profits or loss of value of its business. The 2018 bribery of Russian officials occurred in this context. In support of the damages claim, evidence was put forward on behalf of IRC and Mr. Herbert Heinz Horst Leiduck to show that a Russian company, Stern Story Limited had intended to buy all or part of Mr. Leiduck's shares in IRC in early 1994, before the Injunction was granted, but Stern Story withdrew its intention after the Injunction was granted, and as a result of the Injunction. Daimler claimed, however, that Stern Story was not incorporated until 2002. Mr. Herbert Heinz Horst Leiduck passed away in early 2014, and the Hong Kong Litigation has proceeded through his son, as representative of his estate. Further evidence was put forward, in turn, on behalf of IRC and Mr. Leiduck that Stern Story did indeed exist in 1994. Just like all the rest of the German corporate scandals, for decades nothing was ever done to stop these known Daimler AG predators. To stem blowback from the unfolding scandal, the fake ever-untrustworthy German mainstream media scripted focus never deviates from its "rogue single player" fake news narrative, concentrating virtually all its coverage on one identified Daimler employee if any, as the standardized, formulaic sleight of hand strategy to distract, divert and cover-up the global elephant in the room—the previous arrogant Daimler AG management—some say arrogant—management style, and the Daimler AG scandal is no different.
History of Forging Documents
According to the SEC documents, the Daimler AG whistleblower claimed that a key piece of evidence in favor of Mr. Herbert Heinz Horst Leiduck and IRC was a letter from the Russian Ministry of Finance, Federal Tax Service, Inspectorate 25 in Moscow dated December 18, 2012, produced in fact by Daimler's expert, saying that there were two documents in the registration file of Stern Story, a resolution dated November 25, 2002, and Articles of Association dated November 25, 2002. This supported the position that Stern Story was incorporated before 2002 because, according to Mr. Leiduck´s and IRC's expert, registration of a new company in 2002 with only these two documents alone was not possible, as the registration file of an enterprise incorporated in 2002 would contain at least seven documents. Mr. Leiduck's and IRC's expert opined that this means that the registration file of Stern Story used to contain some earlier documents which were used as a basis for the enterprise`s incorporation registration. After a change in the law in 2002, old documents were archived. What was left in the registration file were documents required by the new law or documents drafted in accordance with the new law. In other words, the absence of a complete set of the at least seven documents required for incorporation showed that Stern Story was active and had been incorporated before 2002. In response to Mr. Leiduck's and IRC's expert, after originally submitting an expert report that referenced only the 2012 Letter, Daimler's expert, in a rebuttal expert report served about 6 months after the original deadline for such a report, admitted that the registration file for a new company would generally include the seven documents referred to by Mr. Leiduck's and IRC's expert, but then he produced two letters from the tax authorities in Russia purportedly written on November 2, 2018 and December 6, 2018 which blatantly and inexplicably contradicted the 2012 Letter and said there were six, and then seven, documents in the registration file of Stern Story dating from 2002, in an attempt to rebut the expert's explanation that the paucity in documents as reflected in the 2012 Letter showed that Stern Story had been in existence before 2002. The two 2018 letters were obtained through Irina A. M., who was apparently recommended by Daimler's expert and directly engaged by Daimler. Irina has a history of forging documents. Given that the 2018 letters directly contradicted the 2012 Letter, Mr. Leiduck's son and IRC hired an investigator to look into how the 2018 letters came to be obtained. That the 2018 letters were not genuine and obtained through bribery was implicitly confirmed by this investigation. Ofir I., a partner and Head of Operations of BICI, a business and intelligence agency that includes in its activities the undertaking of undercover investigations, conducted the investigation.
Previously Daimler-Benz, DaimlerChrysler & Daimler
Mercedes-Benz Group
The Mercedes-Benz Group AG (previously named Daimler-Benz, DaimlerChrysler and Daimler) is a German multinational automotive corporation headquartered in Stuttgart, Baden-Württemberg, Germany. It is one of the world's leading car manufacturers. Daimler-Benz was formed with the merger of Benz & Cie. and Daimler Motoren Gesellschaft in 1926. The company was renamed DaimlerChrysler upon acquiring the American automobile manufacturer Chrysler Corporation in 1998, and was again renamed Daimler AG upon divestment of Chrysler in 2007. In 2021, Daimler AG was the second-largest German automaker and the sixth-largest worldwide by production. In February 2022, Daimler was renamed Mercedes-Benz Group.
The Mercedes-Benz Group's marques are Mercedes-Benz for cars and vans (including Mercedes-AMG and Mercedes-Maybach) and Smart. It has shares in other vehicle manufactures such as Daimler Truck (founded as a wholly owned subsidiary of the group), Denza, BAIC Motor and Aston Martin.
By unit sales, the Mercedes-Benz Group is the thirteenth-largest car manufacturer. The group provides financial services through its Mercedes-Benz Mobility arm. The company is a component of the Euro Stoxx 50 stock market index.[4] In the Mercedes-Benz complex in Stuttgart are situated the central company headquarters, the Mercedes-Benz offices, a car assembly plant, the Mercedes-Benz Museum and the Mercedes-Benz Arena. *Disclaimer: The views expressed in the whistleblower documents are those of the author(s) and do not necessarily represent the views of Information-Wars.com, or its management. All the charges are accusations of the whistleblower, according to the SEC Complaint documents, and all defendants are presumed innocent until and unless proven guilty.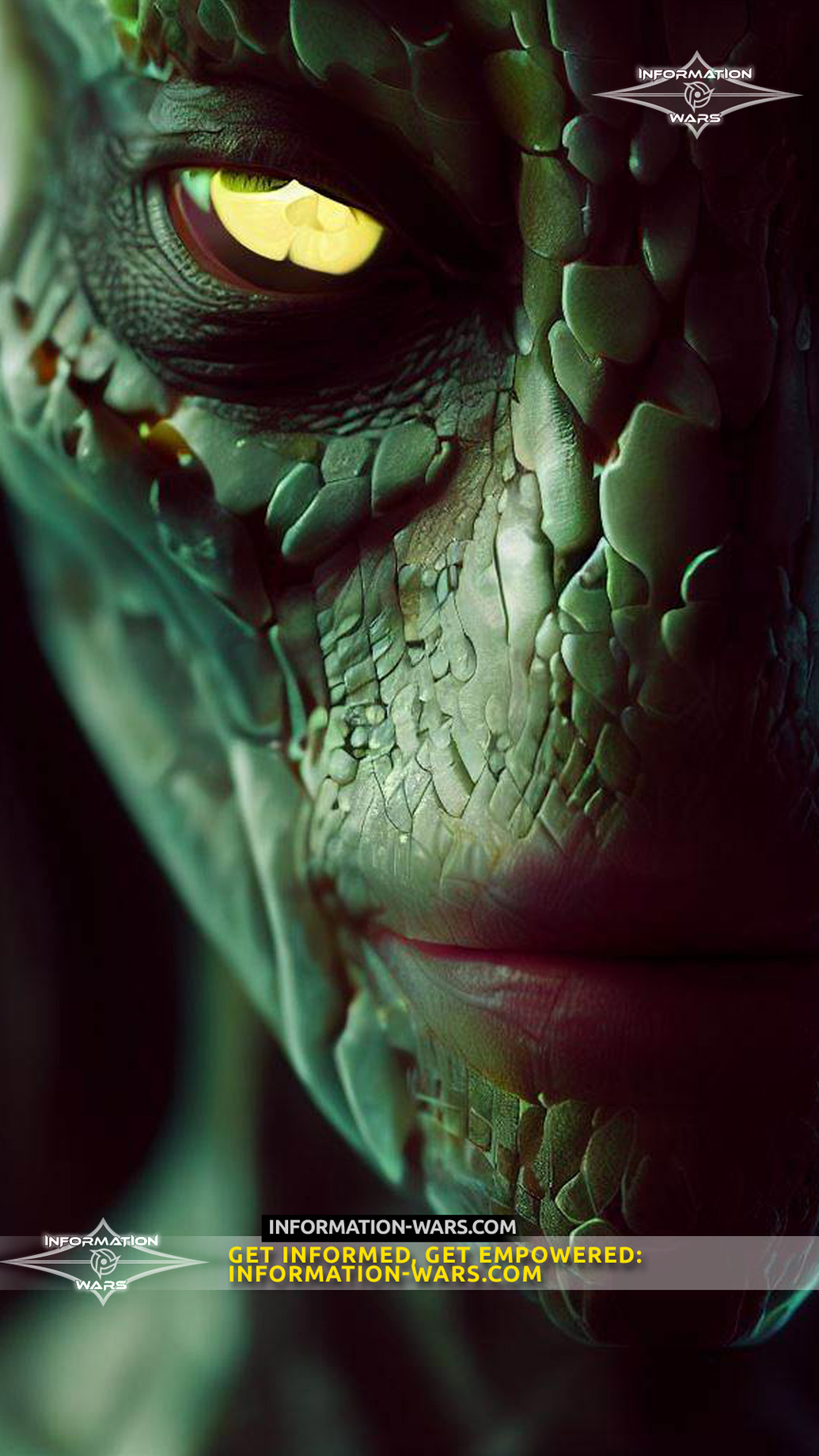 Unleashing Reptilian Secrets: Information Wars, the Ultimate 21st Century News Source!
Follow on Telegram